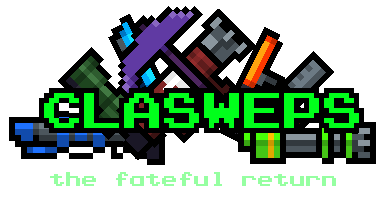 NTT: Clasweps
Classical Weapons: A Large Expansion Pack For NTT!
200+ Weapons!

2 Mutations!
Unlockable weapons!
Some Secrets, Including an Area
Possibly Upcoming Content (More weapons, A new Area, Maybe Even a Character?)
Please Give thoughts on balancing Ideas and Weapon Ideas. Feedback will let this mod Grow!
Install instructions
Download NTT, Then Download the mod. Unzip the file and then type in the "/load clasweps" Console command.